I love when our customers send us their favorite trail camera pictures.  I love them whether they are of squirrels, birds, deer, turkeys – doesn't matter.  If you guys and gals take the time out of your day to send us your favorite pictures that just tickles me to death.  I'm especially fond of the exotic animals our friends from overseas send us.
The Ocelot picture below (from a Bushnell Trophy Cam) is courtesy of Brady B. down in Costa Rica!  That is one gorgeous animal!  The next three pictures are from Miguel B. in Portugal!  They were taken in Montesino Natural Park (with a Cuddeback Capture).  The first pictures is of the endangered European Wild Cat (carrying a brown hare) and the bottom two pics are of an endangered Iberian Wolf!  Awesome, gorgeous pictures!
Once again, I just love all the picture our customers send us, we really appreciate them.  Please keep them coming (nick@trailcampro.com)!!!
Ocelot, Costa Rica!!!
European Wild Cat (carrying dinner)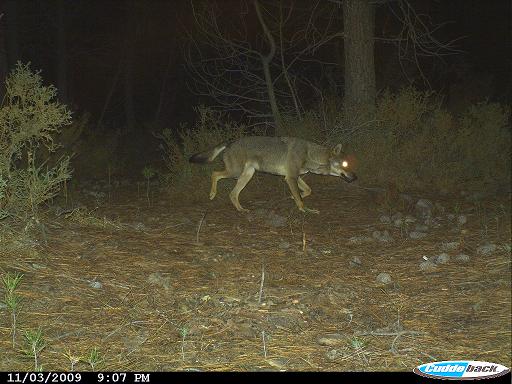 Iberian Wolf
Iberian Wolf