I sent a Bushnell Trophy Cam back home for my Mom to use.  She has never used a trail cam before and these are the first pictures that it took.  I'd say she did a pretty outstanding job!  As you can see from these pictures, they are taken in succession as a couple does walk through.  I love seeing game cameras that take pictures in a series like that, one HUGE reason why a trail camera's recovery time is so important.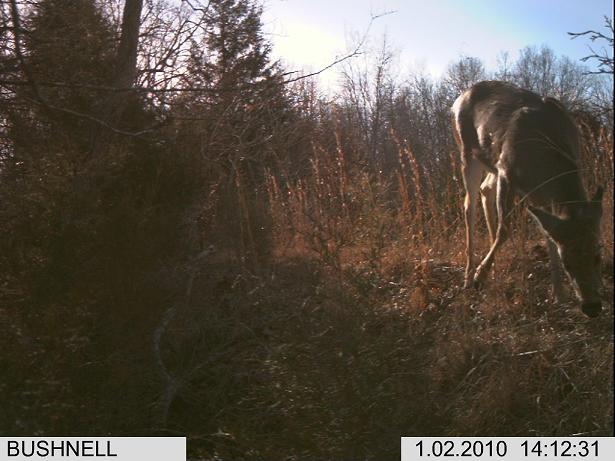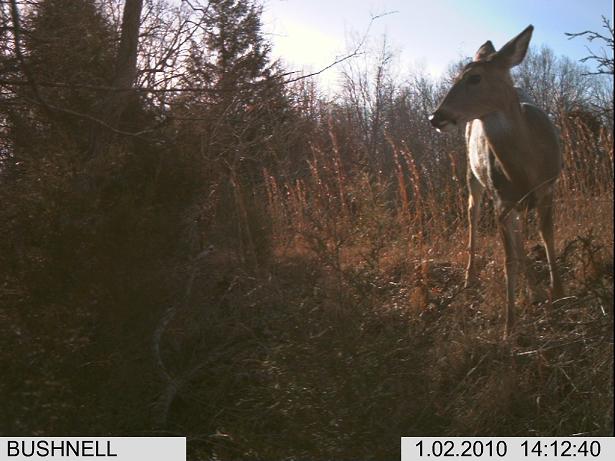 Here is her camera and the accessories that went with it.
Bushnell Trophy Cam – I picked it because of its affordability, ease of use and good detection circuitry
Bushnell Security Case – used to protect against the occasional trespasser.
Python Lock – used to lock the camera/case to a tree.  Also picked this because it is easy to move from location to location as opposed to lag bolting to a tree
Tenergy Rechargeable NiMh AA batteries – The winters in Southern Missouri can range anywhere from 0 to 40 degrees.  Normal alkalines would not last long in that temperature.  They also can sustain 1,000 charges!
Tenergy AA charger – this just charges the batteries